About Us
Go-To Place For QUICK & EASY Loans
Bank Safari is a single window platform where everyone can apply for instant loan. Your all personal loan requirements will be met here as you can easily apply online loan by choosing your lender.
If you are looking for instant loan without cibil check then you are at the right platform. There are large no. of potential lenders on Bank Safari who provides short term loan without cibil check. Personal loan interest rates by various lenders can also be checked. Bank Safari helps you by providing excellent personal finance options to choose from and assist you to get the best option which saves your plenty of time and efforts. Go through our quick and effortless instant loans and experience the smooth & time efficient process.
Bank Safari provides hassle free process for your online loans. Quick loan is now easy with Bank Safari. You can compare among lenders to choose lowest personal loan interest rate. Both secured loan and unsecured loan options are available. Everyone can get instant personal loan with low credit score as well as there are plenty of instant loan options available on bank safari.
Do not wait and Check your personal loan eligibility now!
Apply for Loan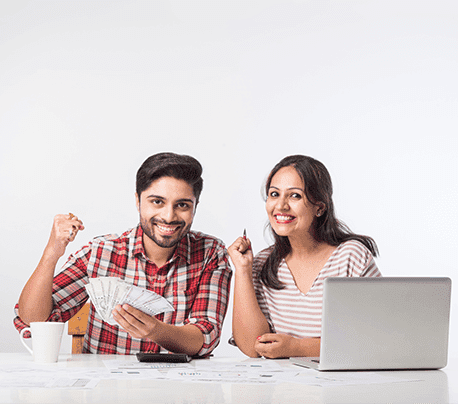 Pushing our limits everyday
We are glad to share our milestone in such a short span of time!
We are glad to be your helping partner during needs.
Recent Approved Loan Amount
INR 75,000
Total Loan Amount
INR 30,25,00,000
Personal Loan EMI Calculator
How to Apply Personal Loan with us?
Instant Personal Loan Online
You can now get a personal loan online, for anything you might need. That includes trips to your dream destination, new furnishings for your home, planning a wedding, or medical emergencies. When you apply for a personal loan online at BankSafari, we connect you with the best lending partners in India. Choose from our list of Personal Loan providers based on what you need and how convenient it is to have that.
Avail a Loan of up to Rs. 5 Lakhs
Affordable rate of interest starts at 12.99% p.a
Other charges:

Processing fee 2% + GST
Convenience charges: Rs. 4999
Minimum annualized percentage rate is 13% and maximum annualized percentage rate is 29% with a flexible repayment period of 12 to 60 months. Also full repayment in 60 days or less is not allowed.
Consider a customer with a monthly salaried income of Rs. 25,000 availing a Personal Loan of Rs. 1 lakh at an interest rate of 14%. The lender also charges a processing fee, which is usually 0-4% and is often charged to the loan amount. For example, if the processing fee is Rs. 2,250 for 60 months, then the total interest will be Rs. 39,609 and the total payable will be 1,41,859 rupees. The monthly EMI will be ₹2,326.